Current information: We continue to deliver.
For deliveries outside the European Union, please inquire about delivery times before ordering.
High Carbon Tripods
High carbon tripods are used for architectural photography comprising, among other things, real estate, houses, hotels, holiday homes, company buildings, industrial facilities. Furthermore, they can be applied in landscape photography, panoramic photography, at events and for the technical inspection by means of camera and thermal imaging cameras.
We offer high-quality high carbon tripods for photography. The special feature is that our tripods can be used for heights of up to 13m as a monopod by using light materials. This makes it possible to set it up quickly and ensures a lot of flexibility. Optionally, there is a tripod stand for our 10m and 13m high carbon tripods.
Customized configuration: You can also order a customized tripod. We customize the tripod according to your needs! In this way, the dimensions, the number of sections, the material used (amount of carbon), the surface (black or 3K), the retaining adapter for special cameras or for other use of the tripod can be adjusted. Send us an inquiry with your ideas.
Example images →
Continue to order form →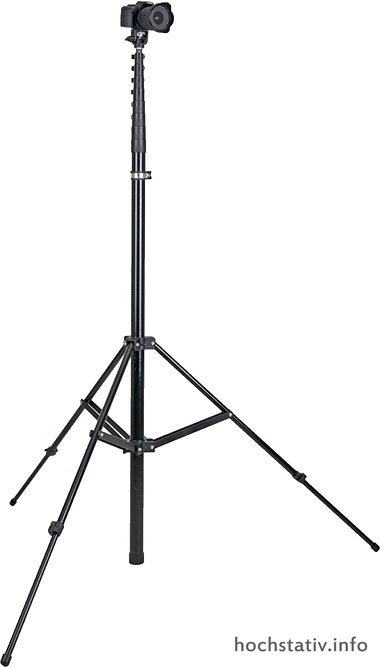 Monopod + tripod
(SLR not included)